Because I started this on the "other" forum, I'll start it here too! Seemed like it got some good use. So let's do it!
Do yourself a favor, no matter what plugins you are already using, and grab the free Valhalla DSP stuff. They only make amazing things, and the fact that
any
of them are free is incredible.
Super delay/reverb:
https://valhalladsp.com/shop/reverb/...-supermassive/
Crazy flanging:
https://valhalladsp.com/shop/modulat...ace-modulator/
Psychedelic echo...delay..thing:
https://valhalladsp.com/shop/delay/valhalla-freq-echo/
After that, grab Saturation Knob from Softube. It's a single knob distortion/saturation plugin. Do it. Do it now. Go here and do it now:
https://www.softube.com/saturationknob
Voxengo has a great list of free plugins (here:
https://www.voxengo.com/group/free-vst-plugin-download/
), but SPAN is a favorite of mine. It's a free spectrum analyzer with a ton of great options, especially for free:
https://www.voxengo.com/product/span/
Bonus: Here's a great Youtube video/tutorial on how to get the most out of SPAN: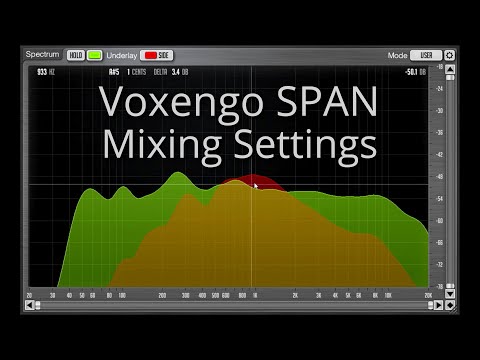 Blue Cat Audio has a great lineup of free stuff. Mostly modulation effects, but there's an EQ, an Analyzer, and an Amp Simulator in here. Solid stuff if you need a mix of everything:
https://www.bluecataudio.com/Product...ry_0_Freeware/
Speaking of a great lineup of free stuff...again...Melda has a great free bundle with a little bit of everything. There are 37 plugins in this. 37! For free! They are stripped down versions of their paid plugins, but who cares. Free! :
https://www.meldaproduction.com/MFreeFXBundle
Ignite Amps has a lot of great guitar-focus plugins. Some standouts for me have been Emissary (really great free amp simulator. Also we should do another amp sim thread), NadIR (meant to be used with guitar cab impulses), and their Tube Screamer clones:
https://www.igniteamps.com/
These are a bit old, but I always dig the Variety of Sound plugins, especially for free. I
think
most of these are Windows only though:
https://varietyofsound.wordpress.com/vst-effects/
I think that's enough for now....
Any one got any good ones to share?