I used to play around with dads 4-track tape recorder when I was a kid and even later I still recorded a bit of punk stuff on those.
At one point I had a 8-track casette recorder... haha.
Anyway, I digged up my 4-track to re-record one of my bands older songs, just for fun!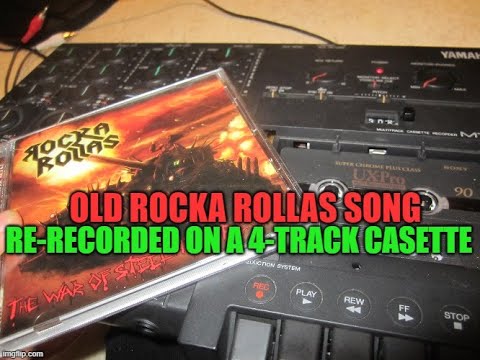 I had to record backing vocals on the rhythm guitar and bass track, since obviously, there's a limitation of 4.
LEad vocals and solo was recorded on the 4th track.
It was a fun challenge, but I will probably not go through the hassle of filming such a project again, it was a lot to do xD