My first guitar at about 14 years old, was a white Epiphone Les Paul Special II. I used it for many many years and had NO ambitions to buy another guitar. It wasn't even on the map!!!
The picture below is from my first punk band Anal Mat, who just INVADED a festival stage without permission, while stage workers and the next band wondered "what the fuck is going on" and we just played on until they cut power or whatever.
Because I HAD a guitar. Why would I need another one? I had no idea about "other guitars". I had this one. It did everything I needed
Anyway, fast forward to about 2010 or so.
I'm on a 2-gig mini-tour in Germany with my old punk band Raw Hate. Of course everyone is drunk, high, and fight with each other (I had a literal fight with the other guitarist after the first gig because we thought each other was awful, and probably 100% true from both sides
)
After 2nd gig I wake up behind the bar desk in the empty venue and notice that everyone is gone, and yeah, I'm left behind in Germany, the others catched the flight hours before
Also, I had ZERO voice, I couldn't speak, so I had to communicate with others by writing on papers to show what I wanted to say
I dont think my vocal chords liked my roaring
THIS VIDEO IS NOT FROM THAT TOUR BUT ITS THAT BAND: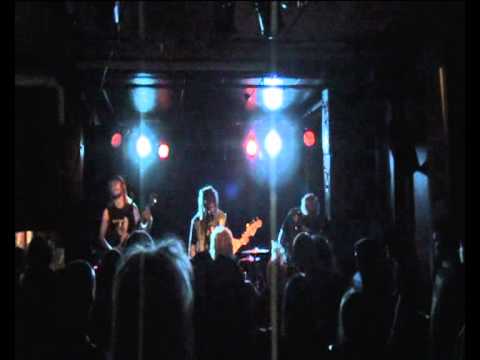 So I was stuck in Germany at a drummers house I knew for 2 weeks
He bought me a new ticket (that I would pay when I get home) and he wakes me up, wearing my (
) gigbag and say "HURRY UP LETS GO TO TRAINSTATION!!"
So I follow and then ON THE TRAIN I realize fuuck he never gave me the ticket.
he forgot to give, I forgot to ask for it.
But maybe he put it in the GIGBAG?
Nope. HE HAD WRONG GIGBAG!!!
In the gigbag was a BLACK Epiphone Les Paul.
So now I'm in Bremen with wrong guitar, no flight ticket, and nowhere to go. So I just stroll around the entire night (I love walking so its cool
) until morning and I get to an internet cafe, mail my dad "eeeh can you buy me a new ticket xD " and he does. So I finally get home.
FAST FORWARD A YEAR OR SO!
I'm on another Germany tour, and bring back the Black Les Paul to Germany, but my own white Special 2 guitar is gone.
FAST FORWARD A FEW YEARS!
Now its maybe 2017 or so... And a punkband from Stockholm is going to record in my studio.
Funny enough, their guitarist lvies in Berlin and comes to Sweden, saying he FOUND MY GUITAR!!!
I asked him "is it a Epiphone Les Paul?!?!?" and he says "YES!"
And..... They arive... AND ITS THE SAME WRONG FUCKING BLACK LES PAUL!!!!
FAST FORWARD TO THIS WEEK!!!

I ask online if somebody has a cheapo white guitar to sell, a local guy says he has one, and its
THE SAME MODEL!!!
So I buy it immideitally, and its actually a NICE GUITAR!
Plays great, sounds great, tuning stablity... Eh, not Evertune-stable, but workable! Imagine a EVERTUNE in this guitar