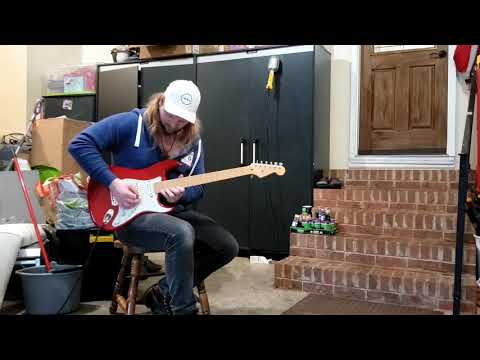 So I just picked up a 1998 Fender American Deluxe Stratocaster in substantial condition.
I started on a Black Squier Strat and this is the first Strat I've ever bought. The Squier was a gift from my parents.
I don't like many U.S. Strats because I production can be all over the place with them. But there have been a few American Deluxe's I've loved.
This was the first year of them and of course I'm using my SLO with a Rat Pedal kicked in later. This Strat has got some "Ummmphh" to it.
Enjoy and God Bless!