New Guitar Day for Dad.
I'll try to upload some proper pictures at some point but this all I got for now.
My Dad sold his 1981 Mesa Boogie Colosseum 2B and got a 1974 Gibson Les Paul Custom 20th Anniversary (Pancake Body).
It's the same year Randy Rhoads played and it was completely torn apart with the wrong bridge, tuners, wiring shot and even has wood puddy on the back. It's got cracks everywhere too. Love it.
I tell you what, I plugged that guitar in his modded JCM800 and it didn't even need a distortion pedal of any sort.
Imagine if it was like John Syke's Guitar tone on crack (low end like you wouldn't imagine). I've never heard another Les Paul like and it blew every one I've played out of the water. Made me question all of my guitar choices over the years.
Plus this is the most "yellow'd" LP I've ever seen too.
I'm playing through a Spark Amp. Hope you enjoy and I'm so happy for my Dad, he's wanted a real LP for a long time and I'm glad he finally got it.
I found it for him.
God Bless and have a great day!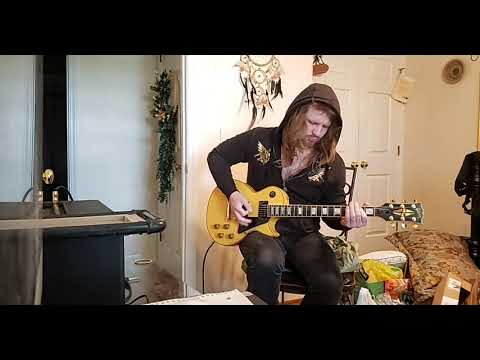 One day I'll try to get a proper video of running it through the SLO.