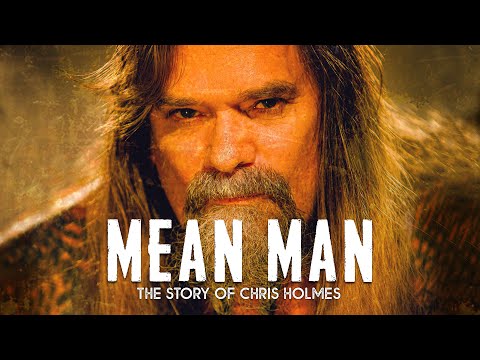 I just watched the Mean Man Documentary about Chris Holmes. Makes me want to go buy all of his solo records even knowing that they aren't great. The guy is a "Gentle Giant". He is a Big Kid (I so can totally relate to it) that was also a true Bad Ass all of his life. He got really lucky in someone finding him and got him out of s shitty situation and gave him something to live for.
Documentary is actually well made, doesn't go that deep but he speaks on how he really got fucked by Blackie all those years and how he is still fighting to get any kind of royalties on what he wrote, he doesn't get a single penny. He knows he is famous but that's it, according to him Blackie took total control of everything and didnt allowed anyone to stand out out and be WASP Image.
Also, I would totally pay someone to make me a totally fucked up Jackson/Charvel like he has, that's the MOST bad Ass Guitar ever!!!!
Last but not least, his tone full of Chorus is like Angel's singing to my ears
Watch it if you can, the story of him fucking around Nicko Mcbrain from Maiden during a Live show is hilarious