I am NOT building a pedalboard.
I am NOT building a pedalboard.
I am NOT building a pedalboard....
I don't need this but I had to buy this. The deal was way too good to pass up. Anyways, I did not know this existed until last week when Leon Todd posted a video of him playing with it. Seriously, watch it. He has like a dozen different noodling ideas that are awesome starts to songs.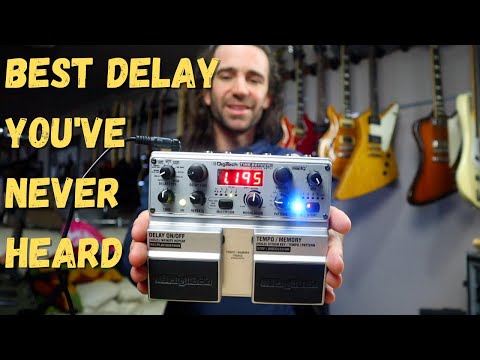 I love delay based picked riffs so I was all in on this after Leon's video. The going rate on these seems to be about $200-$230 USD these days and I wasn't really excited about buying one at that price.Late last night, I searched Facebook Marketplace for Digitech pedals and, to my surprise, one popped up. Even better was the price- $50. The ad was posted by a thrift shop across the Puget Sound from me and claimed that it worked fine despite its visual condition.
I got up early this morning and made sure I was there when they opened and immediately bought it. I wasn't going to make small talk to reveal how much these things actually go for these days but the shop owner beat me to it. As it turns out, she plays guitar and told me that she had brought it home last night to play with it. She said that she had looked up their values on Reverb but still priced it accordingly due to the overall grime it has and missing knobs. I wasn't going to argue so I chalked up another victory.
It IS grimy. A lot of yellow staining so I'm guessing that this is nicotine staining. Rubbing alcohol worked on some of the grime but not the yellow staining. I've also tried a bleach cleaner and a Mr Clean Magic Eraser. It's less pronounced now but still there.
Before:
After:
The bottom is also a little bit of a mess. It's missing one of the two rubber pads and what's left is sticky. I've cleaned it with Goop Gone and it's ready for some replacement pads which I cut up after I order a replacement sheet off Amazon. I haven't played through it yet but powered it on and tried all the various knobs and buttons and everything seems to work so... SCORE!