I was really stubborn about not adding one of these for years now, not seeing the point of spending $200+ on something that made no sound and was bulky. In that same time, with the advent of simply amazing load boxes and IRs out there, I've been able to really hear details in my amps when going through my studio monitors that you simply do not hear as clearly from a guitar cab.
I've noted a few things in my behavior that made me think I needed to at least try a high-end buffer:
I pull the cables out of my FX loop when recording. I always hear some tone suck, a loss in top-end, clarity, and chunkyness of the sound, and it doesn't matter what FX processor I have in the amp's loop, the amp always sounds better recorded when I run it with no effects in the loop.
I've gone through multi FX boxes like candy the past few years trying to eliminate tone suck I was now cognizant I was hearing. It didn't matter if I was running my long snake of cables or using 2' patch cables with the FX box sitting on top of the amp either.
Then I saw this video, at the 5 minute mark and it clicked for me. This was what I was missing.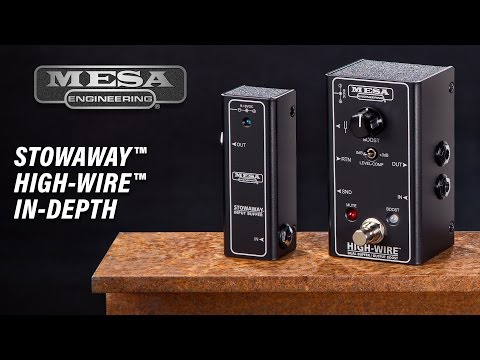 I had to try it, so I picked one up a few weeks ago and gave it a go. I was absolutely shocked at what a difference this has made both in the room with my speaker cab and direct-line into my PC. The tone suck problem is completely gone. If you run anything in your FX loop and you spend money on tube amps chasing tone, IMO you're doing yourself a disservice not having one of these, and from everything I gather the HighWire is one of, if not the best one out there.